My OPI range seems to be growing over the past few weeks! I recently showed you some swatches of OPI's Save Me and Metallic 4 Life which you can see
here
!
Today I want to show you one of their latest mini collections, a collaboration with Nicki Minaj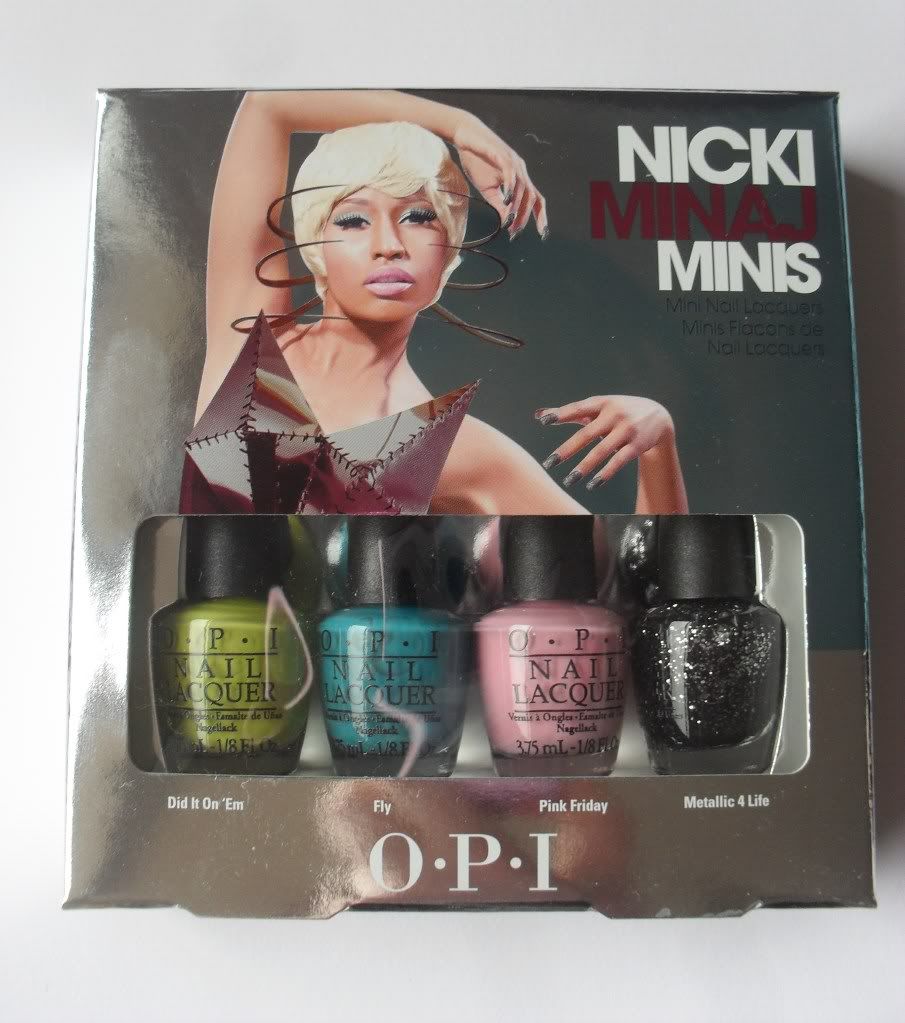 I personally think that these mini collections are great, I don't know about you but I have never finished a bottle of nail polish so maybe with these I might actually get through one!
There are 4 colours included in the mini collection and are inspired by Nicki Minaj's love of colour.
From top to bottom
Pink Friday - a gorgeous bubblegum pink
Did It On Em - a creamy lime green
Fly - a stunning blue
Metallic 4 Life - a black base with micro and hexagonal glitter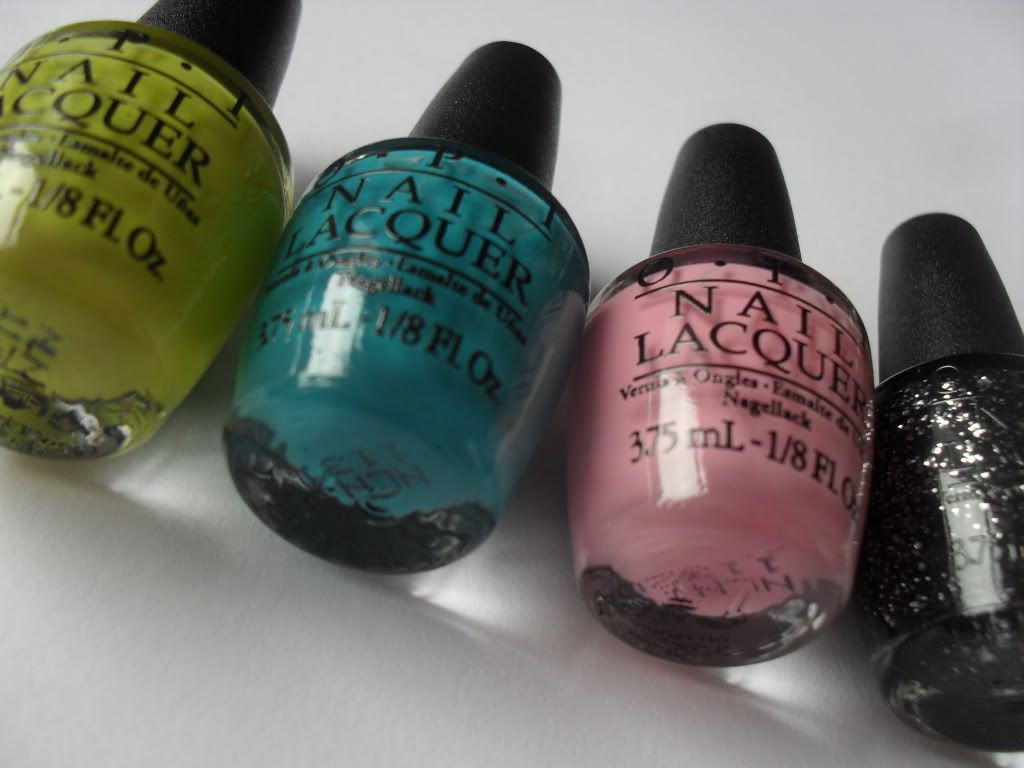 The only one in the collection that I am a little unsure about is Did It On Em as it is such an unusual colour. I think I might get some use out of it in the summer though.
You can also get a lovely purple shatter top coat called Super Bass, which compliments all the colours in the collection!
Have you tried any of the Nicki Minaj collection?