It was my friend birthday the other day and we we're going out to celebrate which can mean only one thing...shopping for a new outfit!
It wasn't going to be a dressy night so I wanted something smart casual but without spending too much money. After searching the stores for something nice, I decided to go for a plain top and jazz it up with some nice statement jewellery, which is when I saw this little beauty!
Isn't it pretty!?!?
It's from Primark's AW13 collection and I love the gorgeous pastel colours of the stones against the dark chain. For £4 it is an absolute bargain as well!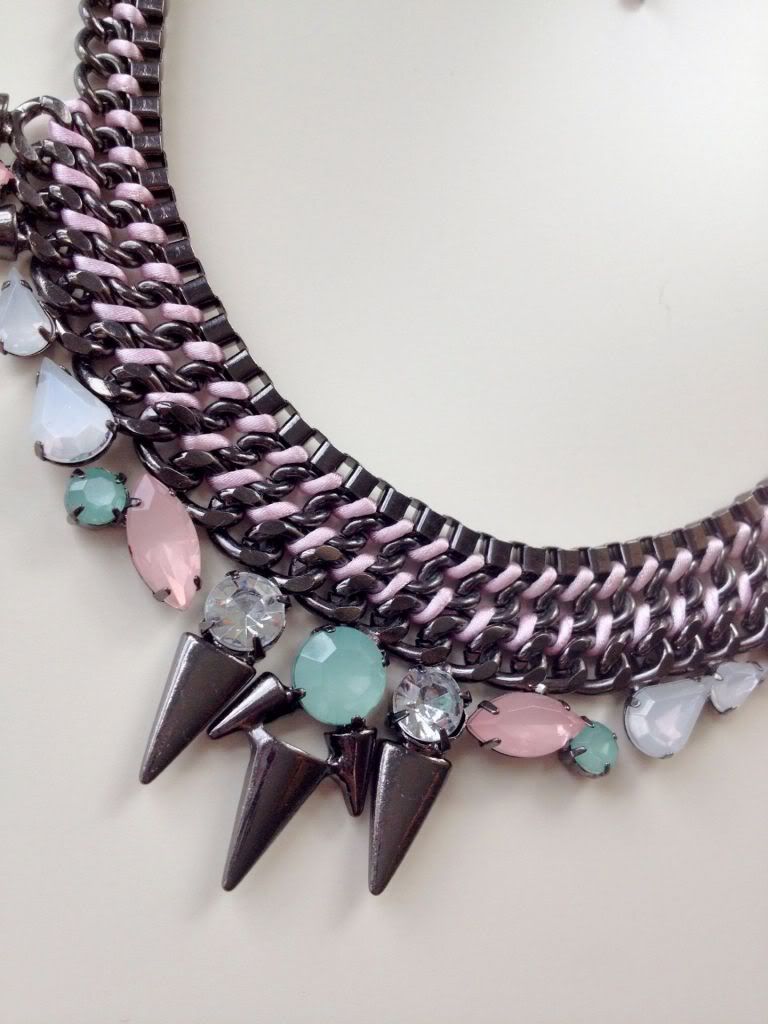 They have lots of gorgeous new pieces in the AW13 collection and I think it's safe to say I will definitely be back to pick up some more!