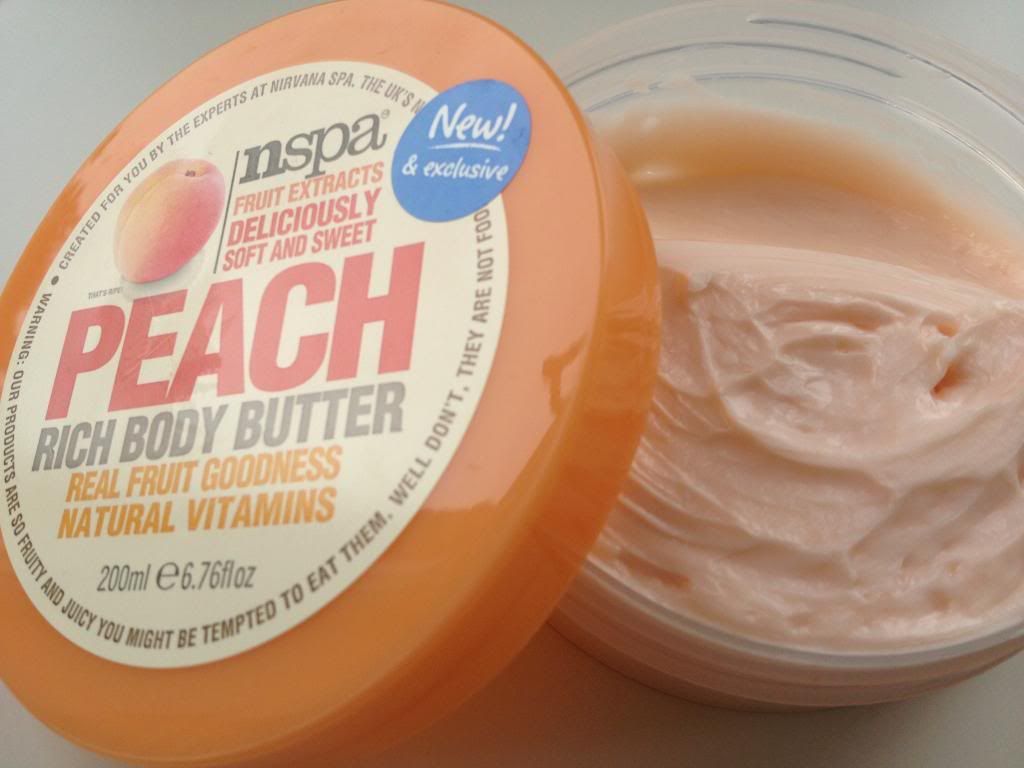 As soon as I smelled this body butter I had to have it! Think Haribo peach sweets and you will know exactly what it smells like! So if you're not a fan of super sweet smells then this may not be for you, but if you are anything like me then you will love it!
Apart from smelling amazing this body butter is super nourishing. I apply it after my shower and it leaves my skin feeling lovely and soft and every now and again I got the faint whiff of peaches. It melts into the skin really well and doesn't leave me feeling sticky.
This is the first nspa body butter that I have tried but it is safe to say that after using this one I will definitely be trying some more!
These are currently £3 each or 2 for £4 in Asda