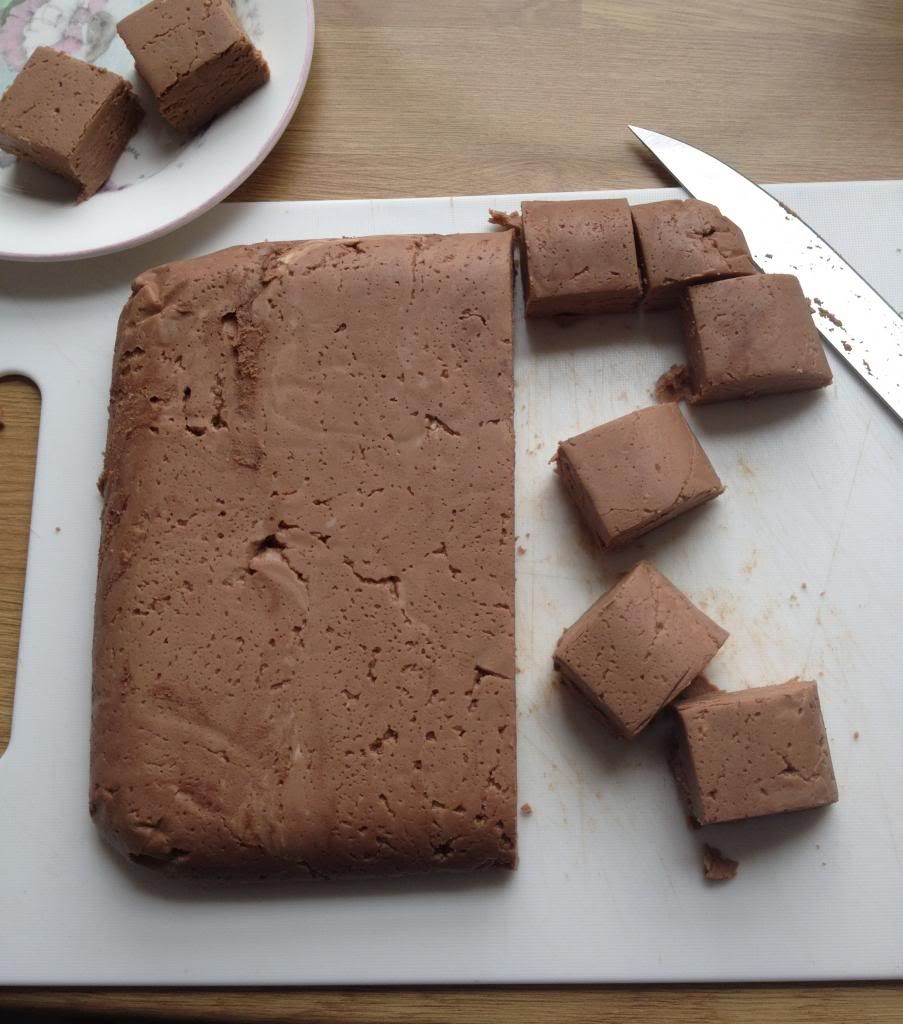 It is a pretty bold statement, but...this is probably one of the easiest things I have ever made!! It only takes 3 ingredients and is really quick and simple to make. My perfect type of recipe!!
All you need is:
1 cup of peanut butter
(I used smooth peanut butter but you could always try a crunchy one to give it a different texture)
1 cup of nutella
1 tub of pre-made vanilla frosting
In a bowl you mix the peanut butter and nutella together. Next microwave the vanilla frosting for 1 minute so that it is runny. Then all you have to do is mix the frosting into the peanut butter and nutella mixture, put the whole lot into a square tin (or whatever shape you want to use) and then put it in the fridge for it to set! Simple!
This fudge is not exactly diet friendly and it is extremely sweet so I could only mange 1 piece at a time so wasn't too bad. I think I will definitely be making this again.