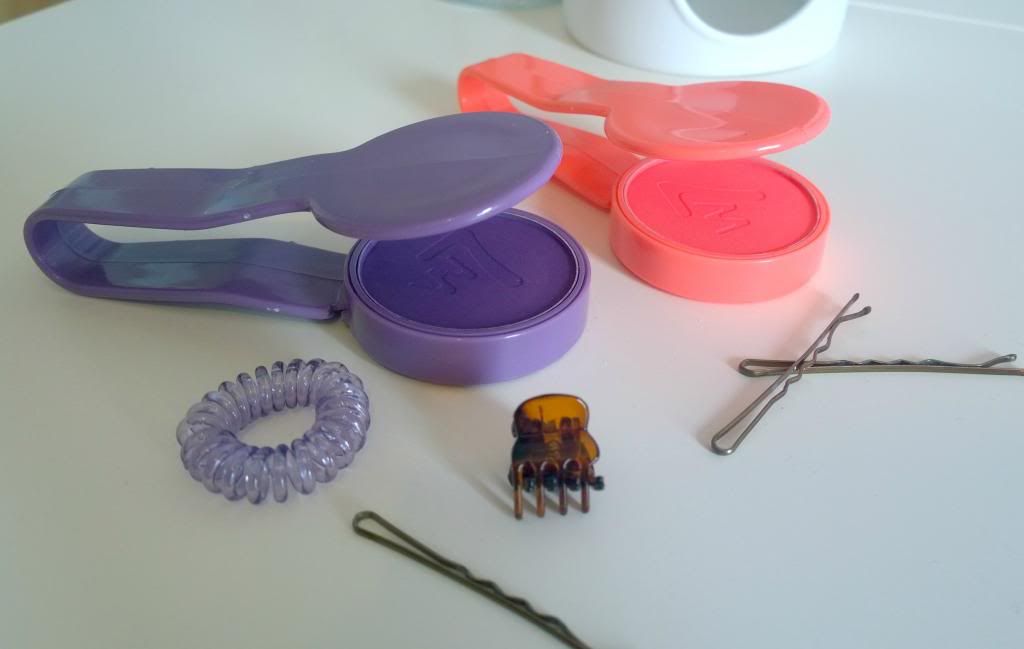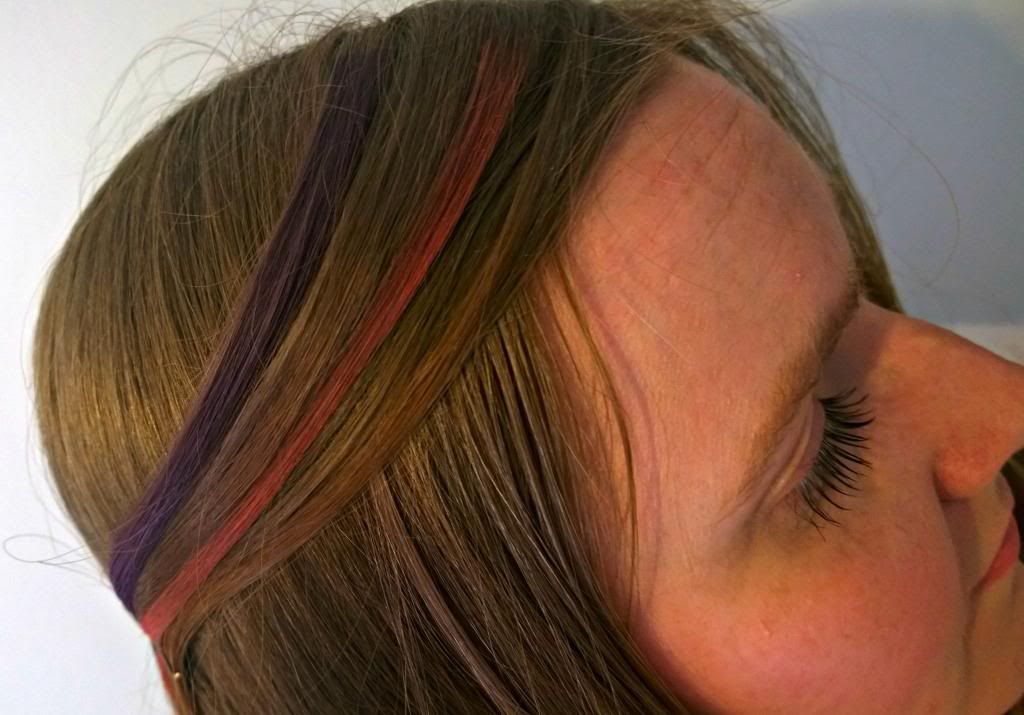 When I was offered the chance to try out the
W7 hair chalks
* I jumped at the chance! I have always been not very adventurous with my hair. I have always wanted to dye it some crazy colour but unfortunately my work is boring and you are only allowed natural hair colours. So the W7 hair chalks seemed like the perfect solution to my problem though!
The chalks were very easy to use, you simple take the section of hair you want to colour place it on the chalk and squeeze as you pull it down the length of your hair. Once I had done that I sprayed some hairspray on the sections to seal in the chalk. I did find that it pulled on my hair slightly though and could be a wee bit sore.
The very name, hair chalks, suggests that this is going to be a messy product to apply so I would definitely recommend applying them over a sink or bath and to cover up any white/light coloured clothing you might be wearing. The style of clip applicator definitely kept the mess to a minimum though and made them very easy to apply.
I was surprised at how well the colours showed up on my hair as I thought they would only really work on lighter or blonde hair. Both colours were easily noticeable and quite bright in my hair.
Both colours lasted well too, the purple faded slightly faster than the peach red and I had lovely pink bubbles when I washed them out of my hair the next day!
Overall I really like the W7 hair chalks. They are a fun, cheap way to brighten up and change your hair ready for the summer!
*These were sent to me for consideration. All opinions are my own