I love Escada perfumes!
I have bought their summer fragrances for years but as they're only limited edition, once they are finished I can't replace them without paying ridiculous prices off eBay and only one fragrance is released each year. So when I was walking through Duty Free the other night (I was coming home from a trip to see my Mum) and noticed a stand with 3 different Escada fragrances on it I could hardly contain myself!
After smelling them all loads I decided to get Sexy Graffiti as I was told I wasn't allowed to buy all 3.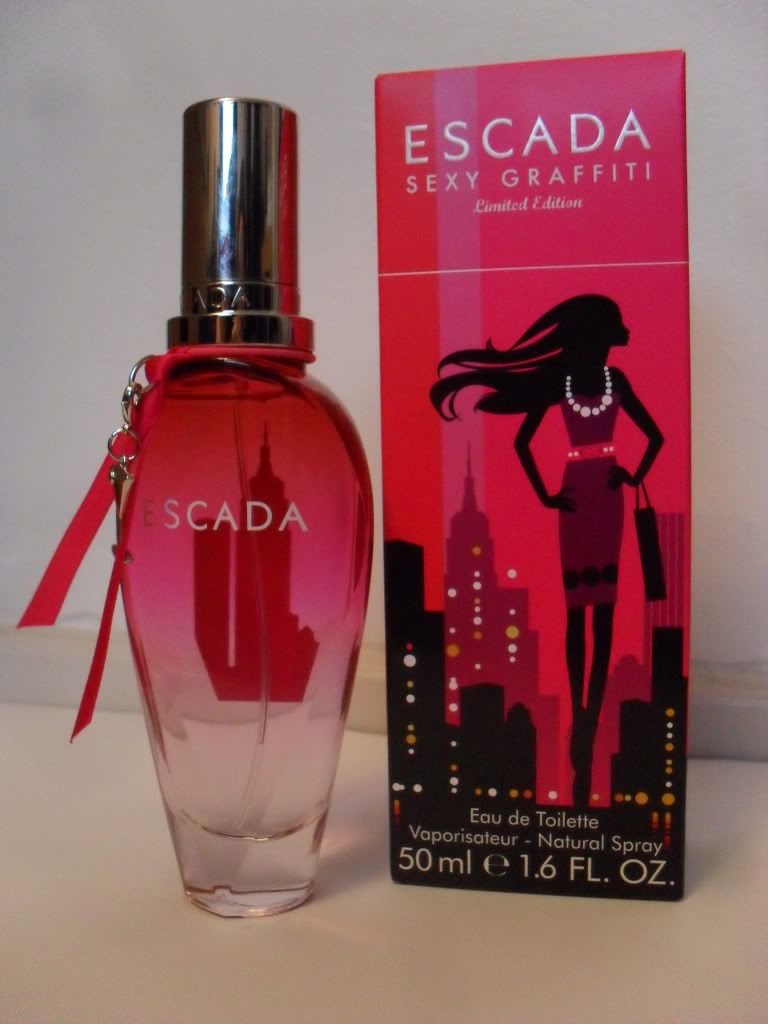 It's has top notes of red berries, middle notes of lily of the valley and violet and bottom notes of cashmere wood and soft vanilla.
Apparently!
All I know is that it smells A.MAZ.ING!
One thing I love about Escada perfumes is how sweet they smell and this one is no exception. They also last really well and I can still smell them hours after I have applied them in the morning.
You also get a wee charm free with it. Sexy Graffiti has a cute little cocktail glass charm!
When I got home I had a quick search to see when these perfumes had been released and I couldn't find out too much information but it seems that the 3 fragrances have been re-released to celebrate the best of 20 years of their summer fragrances.
Sexy Graffiti was originally released in 2002, Island Kiss in 2004 and Rockin' Rio in 2005.
The only place I have been able to find these is at the airport. I can't find anywhere on-line that sells them so if you know where I can get the others please let me know!! Hopefully next time I go to visit my Mum they will still have them so I can stock up!