A couple of months ago I was contacted by a company called Prairie Charms and asked if I would like to take part in their Project Blogger. After having a look through the
website
I knew I had to place an order!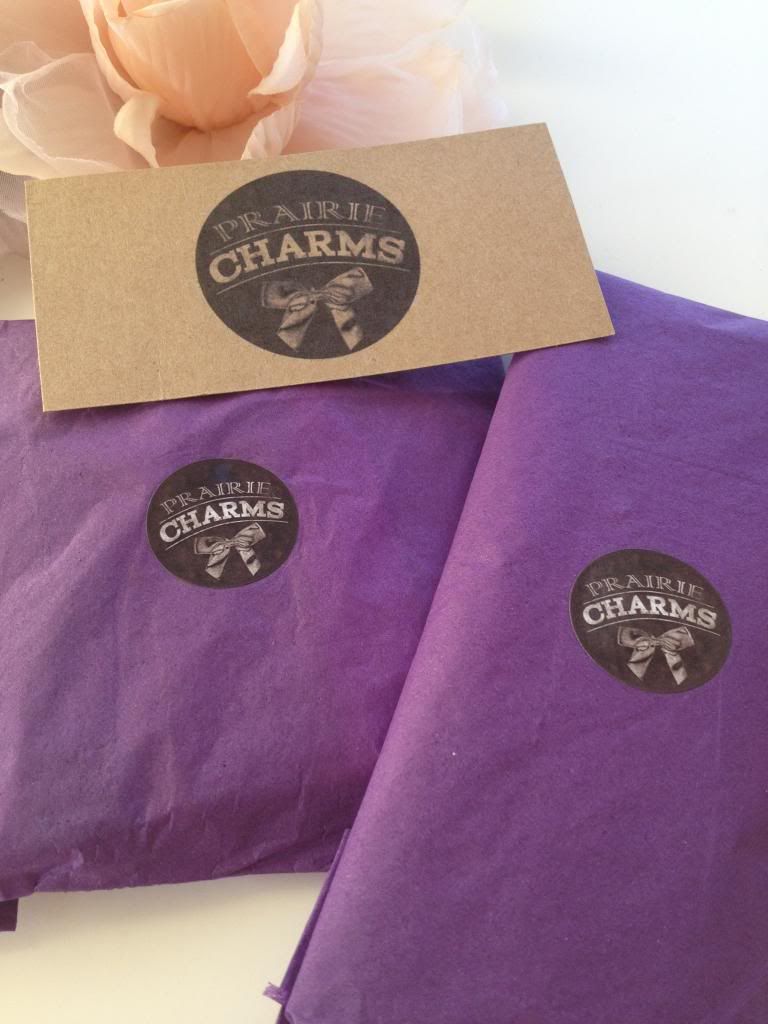 The first thing I love is the gorgeous packaging that my items came in! They dropped through the door in a very girly bright purple shiney envelope which I couldn't wait to rip open. Inside my items were all wrapped in matching tissue paper with a cute Prairie Charm sticker.
I ordered 3 items, the Leah Glitter Bow Band, Vivienne Knot Ties and the Kadie Bow.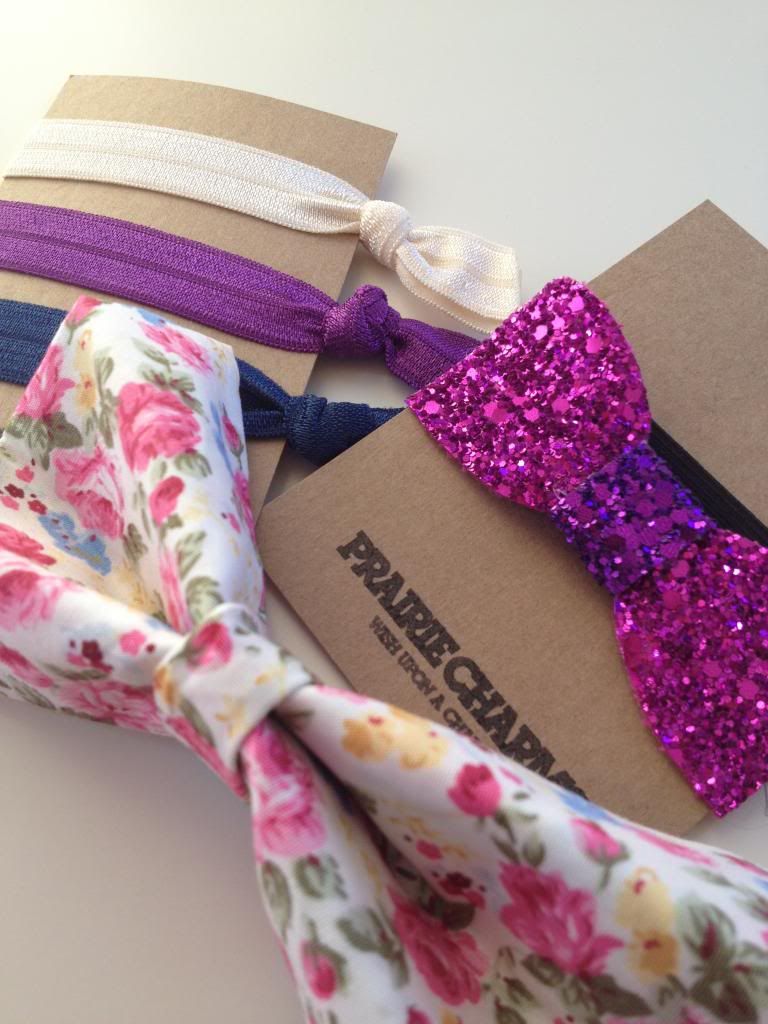 I absolutely love the Vivienne Knot Ties!! Since getting these I have worn them nearly every day. I have to wear my hair up at work which normally means horrible kinks in my hair by the end of the day but thanks to these it is left kink free and breakage free!
The Leah Glitter Bow Band is great for adding bit of sparkle! I normally wear this with my hair in a pony so that it looks bit more exciting. I love the shades of purple that are used and think it would be great to jazz up a night time hair do!
The Kadie Bow is a gorgeous flowery bow with a clip to hold it in place. I love wearing this either with a bun or a half up/half down style. It makes an everyday bun look a little bit more special! Once this is clipped in it is really secure and stays in place all day.
I am really pleased with the items that I got from Prairie Charms, the quality is great and I think it is more than likely that I will be placing another cheeky wee order!