I have worn these two polishes together before (
HERE
) but this time I thought I would do a different look with them.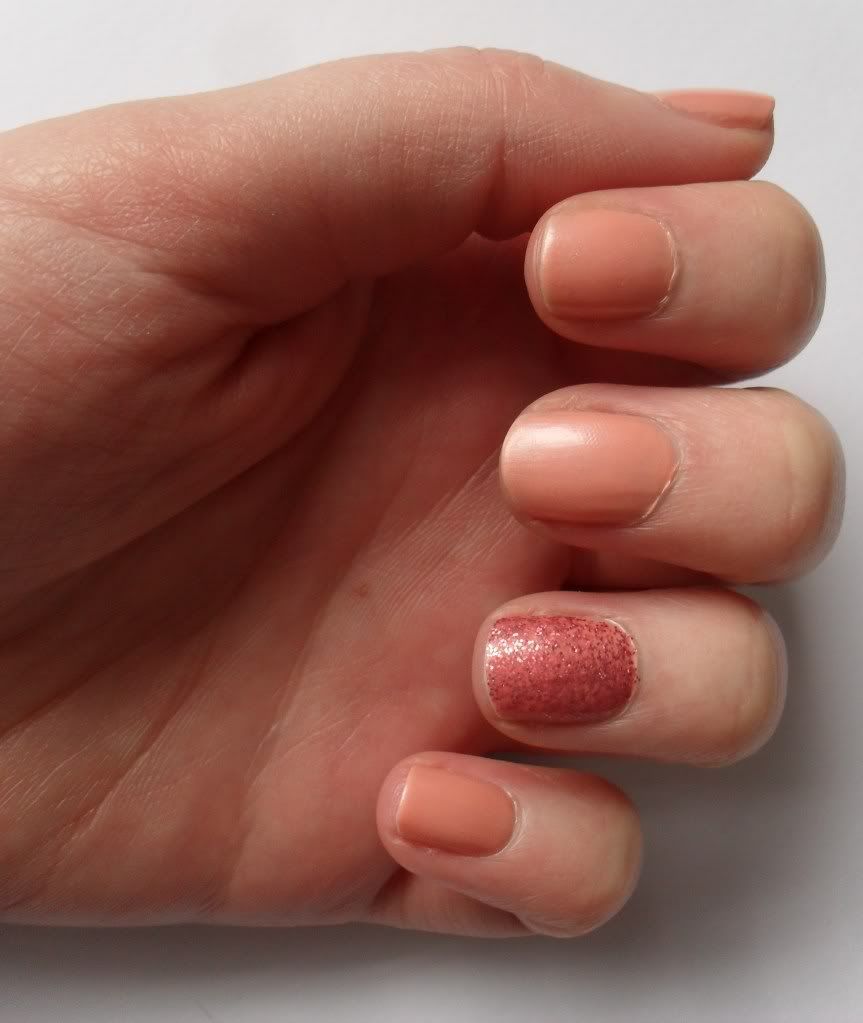 The last time I applied the Nude polish it wasn't too big a deal that it was a little opaque as I was applying Chi Chi over the top of it so you wouldn't be able to notice it. This time though it was a nightmare to apply! It took about 5 coats to get it to look like this and you can still see through it slightly.
I do really like these two polishes together but the opaqueness of the nude polish just puts me off using it again.
One good thing about these polishes though is that they haven't chipped at all, which is really rare for me!
Both of these polishes have now been discontinued by Eyeko but there are hundreds of similar polishes out there if you want to give this a go!