Look what the postman brought!!
Recently
BuyaPowa
had Save Me and Metallic 4 Life from OPI's new Nicki Minaj collection on their site for as little as £12 + £1.50.
I have been wanting to try more OPI polishes so when I saw this deal I snapped it up!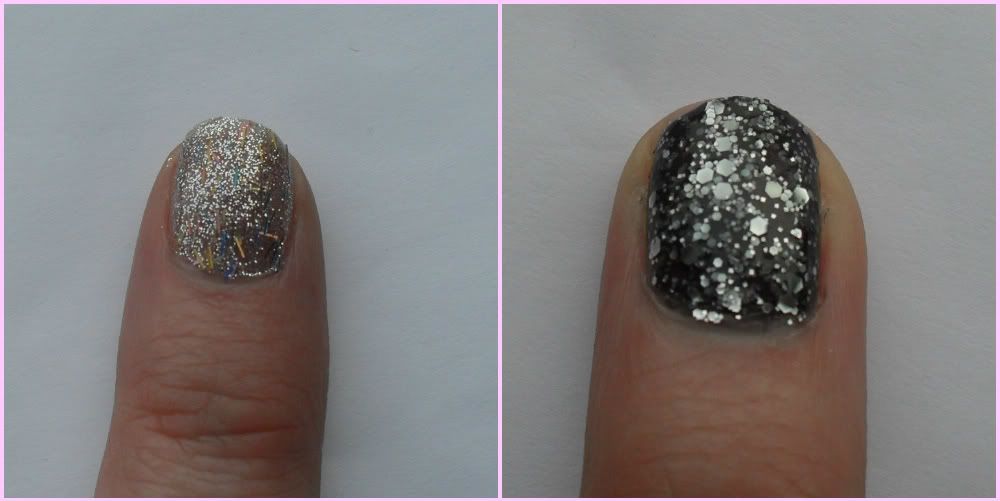 My favourite out of the two is Save Me as I love the holographic bar glitter that is in it. It was a lot more opaque than I thought it would be. The pictures above are two coats of each polish. I think I would need 3 coats to make Save Me completely opaque but I think that is pretty impressive for a glitter polish as most can be quite watery. These both needed a top coat over them as the glitter in them is very grainy and makes my nails feel really rough.
These arrived really quickly, only taking a day to arrive after they had been dispatched and were extremely well packaged. One thing I did notice was that the postage mark on the box stated that the postage had actually been more than the £1.50 I had paid!
I have seen quite a lot of bloggers who have been using
Buyapowa
recently and I am really impressed with the site.
What with the great items, cheap postage and fast delivery, I will definitely be using them again!