I have been thinking a lot about the colour of my hair recently, I decided that after a year and a half of being a brunette I had, had enough and wanted to lighten up the colour of my hair. Spring is coming and I was looking for a change.
The only problem was I had a year and a half's worth of dye in my hair and it needed to be removed!
So I went down to my local Boots and had a look at the different hair colour removers they had to offer, and decided on Colour B4 Hair Colour Remover. There were 2 different types to choose from and I went for the Extra version as it was for dark tones and colour build up.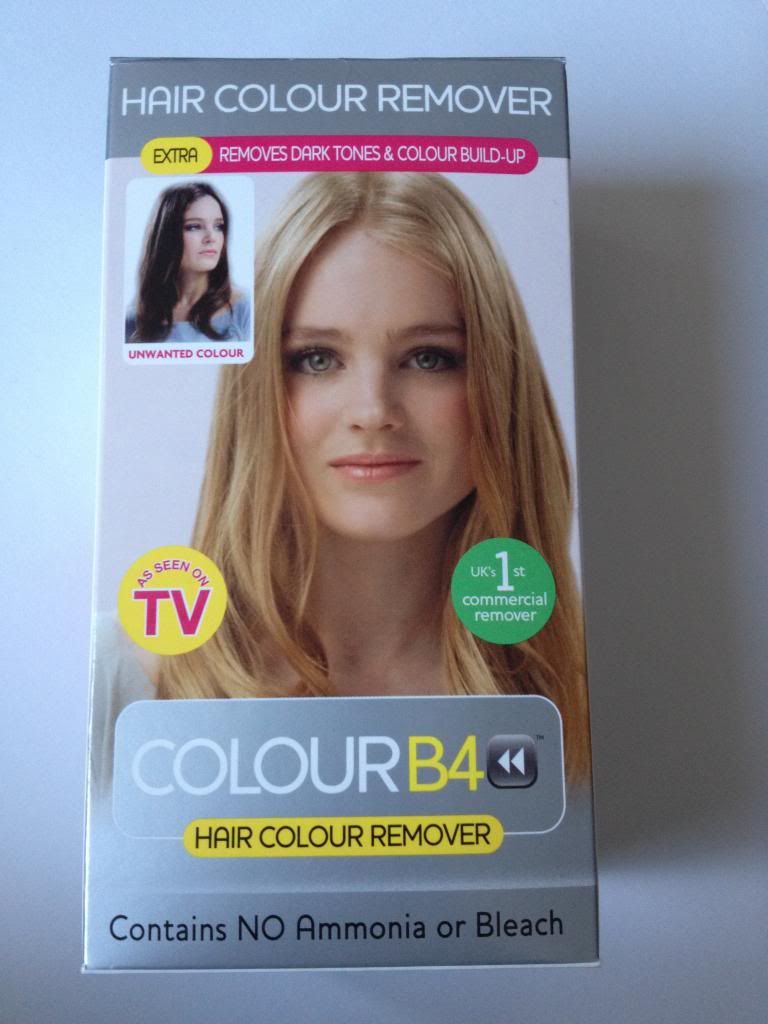 In the box you get an activator, remover and an after treatment buffer. You also get a pair of gloves and instructions. After reading the instructions and getting everything all organised I managed to force persuade my boyfriend to give me a hand, so he donned the gloves and we got to work!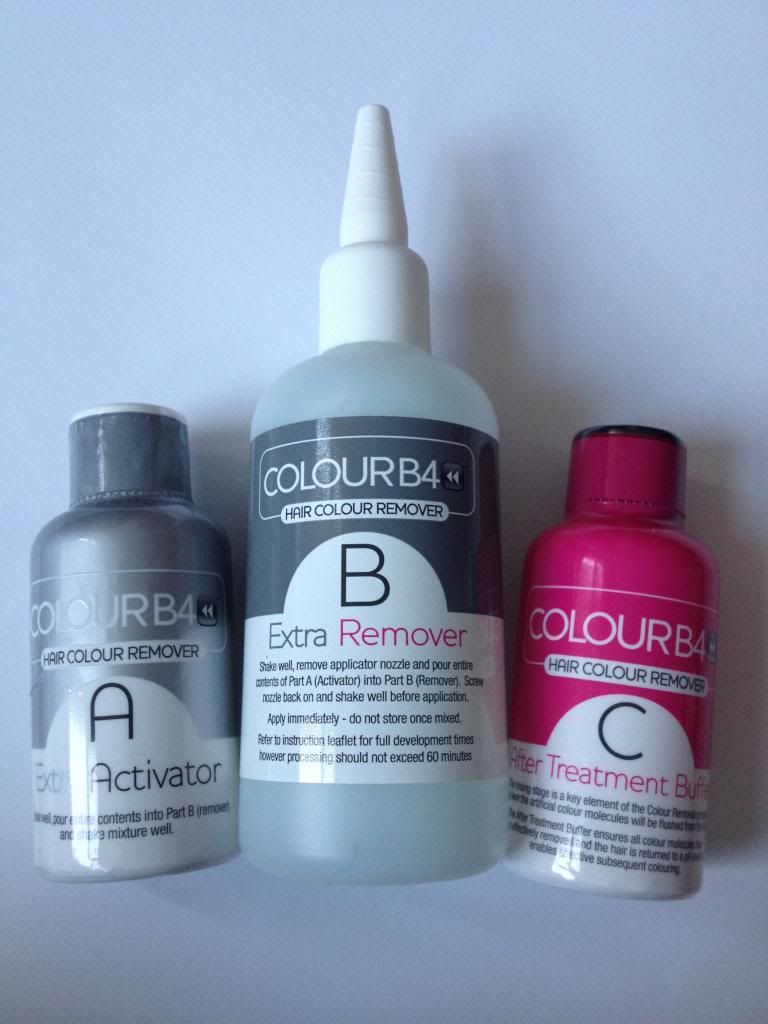 You start by mixing the activator and the remover together which you then apply all over your hair. You then wait for up to an hour for the mixture to work it's magic and then rinse it off using the treatment buffer.
I decided to wait the full hour to wash it out my hair as I have quite a lot of colour build up so I knew it was going to take a lot to get the colour out. After giving the boyfriend a quick guide on how to wash long hair we got started on the rinsing and buffering. One thing I was amazed at when we were rinsing out my hair was that no coloured at all came out in the water. I was expecting it to be a horrible muddy colour water but it was perfectly clear which worried me slightly. I shouldn't have worried though because, as the instructions said, don't judge it until you have completely dried your hair.
Once my hair was dry I was amazed at the difference in the colour of my hair. I have to admit I had visions of getting my gorgeous blonde locks back but, I knew it wasn't going to be able to strip all the colour out my hair as it had been dyed so much but you can see a major difference!
Overall I am really pleased with the results, Colour B4 has stripped loads of the colour out my hair and it is definitely on it's way to being the colour that I want.