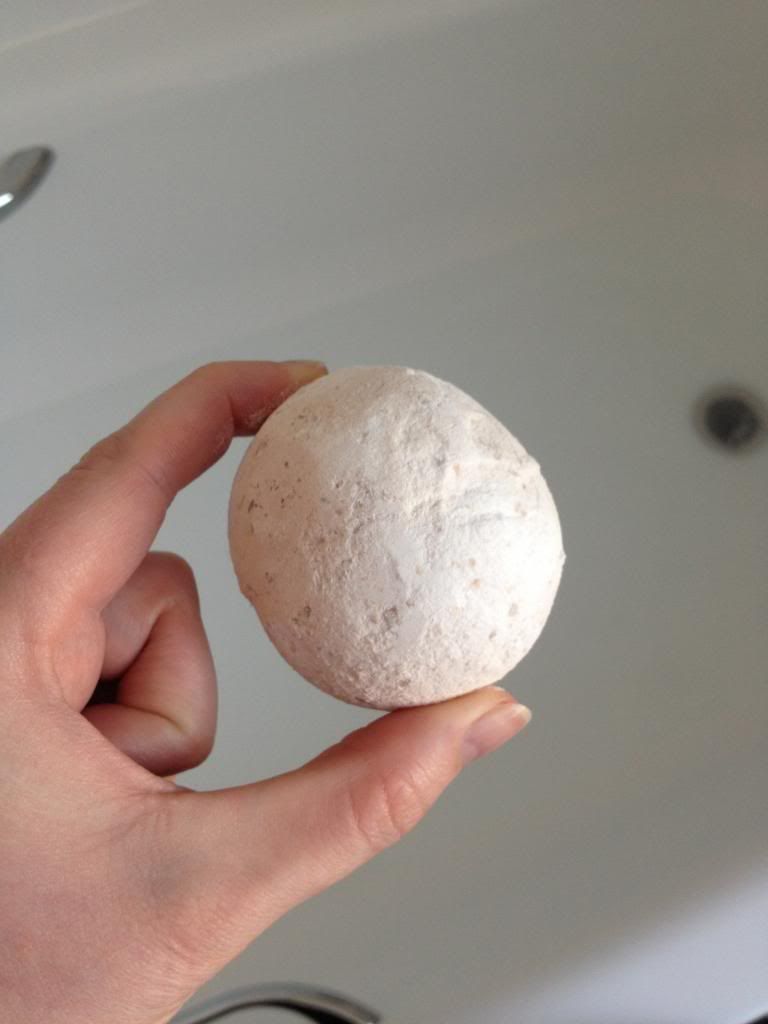 Butterball is the first bath ballistic that I have tried from LUSH, after receiving it as part of a gift set and I am pleased to say I was not disappointed. Butterball has been designed to be super moisturising, doing all the hard work for you while you lay back and relax in your bath. It has a lovely vanilla fragrance that isn't too overpowering and is packed with lots of lovely cocoa butter to leave you all nice a soft.
I definitely noticed how soft my skin felt after I had gotten out the bath after using this. I was pleasantly surprised the next day as well to feel that my skin was still just as soft as it had been when I got out the bath.
Butterball is priced at £2.45 each and I think that it a great treat for a little bath time relaxing!