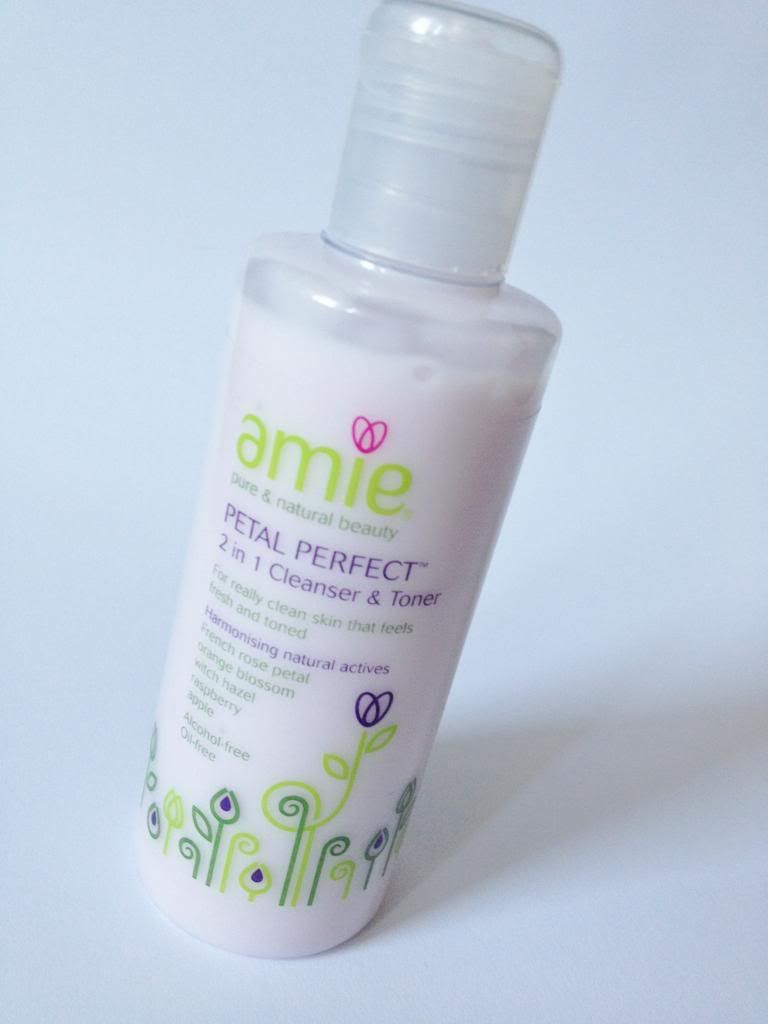 I have been using the Amie Petal Perfect 2 in 1 Cleanser and Toner for a few weeks now and I am really pleased with it. It works great at removing all traces of my make up and leaves my skin feeling lovely and clean. I also think it has a lovely fresh, clean smell to it.
It is packed with natural ingredients such as French rose petal, orange blossom, witch hazel, raspberry and apple. It is also alcohol and oil free so it is great for your skin!
Being a 2 in 1 cleanser and toner means that it makes my skincare routine that little bit quicker as I can miss out my usual toner step. I did find that the formula was a little bit runny and I would have liked it to be a tiny bit thicker.
Apart from that though I think this is a great product!