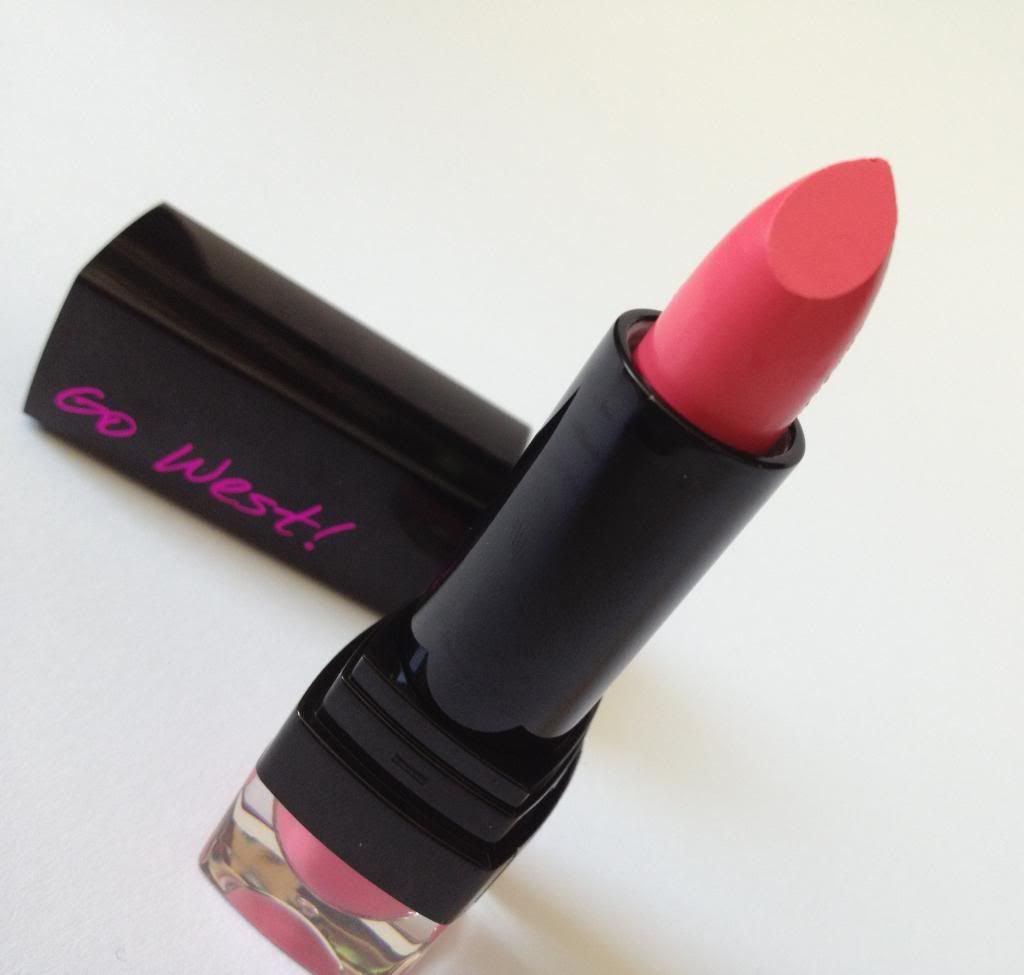 Pink Tease* is a gorgeous rose toned pink lipstick from W7's Go West collection, which I have been loving the past week! The formula is really creamy and applies so easily leaving a matte finish that doesn't dry my lips at all. The colour is really build-able so it is perfect for everyday and then you can layer it up for a more night time look.
The packaging is very sleek looking, plain black with bright pink writing and a swatch of colour on the bottom. One thing I did find though was that the swatch on the bottom didn't really match the colour of the lipstick inside, it was slightly lighter than the lipstick was in real life.
Overall I think this is a great lipstick especially for the price and once my
P10P
is over I will be getting some more! I found it on Fragrance Direct
here
for only £1.99!
*Product was sent to me to review but all opinions are my own